REGULAR YOGA CLASSES IN NORTH OXFORD
For people of all ages and levels of fitness

Moving you away from stress, anxiety and tension
towards radiant health, fitness, well being
and peace of mind

An accessible approach to yoga that is comfortable
and enjoyable from the very beginning.

I run eight weekly classes in the Yoga Barn in Wolvercote, N. Oxford,
from Monday to Thursday
For classes and times please click here
BI MONTHLY YOGA SATURDAYS
YOGA PRACTICE CD's


My audio programme Yoga for Busy People delivers a comprehensive practice programme divided into time frames that suit busy people.

For a description of Yoga for Busy People please click on "About my Classes" on the menu bar and scroll to the bottom of the page.



THE TEACHER


I am one of Oxford's most experienced and highly regarded yoga teachers. I have been a teaching member of the British Wheel of Yoga for more than 35 years.



To read about my teaching experience and qualifications please click here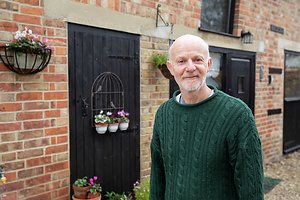 THE YOGA CLASSES

The classes integrate the four cornerstones of yoga:


yoga postures

yogic breathing

relaxation

mindfulness
You leave feeling:
calm and relaxed

balanced and centered

energized

that you are moving more freely
For a description of class content please click here
THE SETTING
My classes all take place in the Yoga Barn in Wolvercote, North Oxford. This is a converted Edwardian barn set in an orchard with superb views over Port Meadow to the spires of Oxford.

This space offers a delightful setting for yoga. It is warm, comfortable, peaceful and has a lovely atmosphere.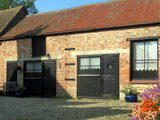 The Yoga Barn is within easy reach of Oxford, Kidlington, Witney, Wheatley, Botley, Long Hanborough and Bicester. There is ample parking within 2 minutes walk of the barn.

Directions will be sent to you when you confirm that you are coming to try a class.

CLASS MEMBERS

Beginners

I am very experienced at integrating beginners into mixed ability classes. If you're a beginner you'll be made very welcome and I'm sure you'll be pleased to discover that yoga is not difficult. You can enjoy the postures and exercises and benefit from them straight away.


Over 50's

Over 50's are welcome in all the mixed ability classes. Two classes on Monday and Thursday mornings are specifically for this age group.


Male Students

The majority of yoga students throughout the West are women. However, perhaps because I'm a male teacher, there is a healthy sprinkling of men in all my classes. So if you're male and a beginner and perhaps recognize that you are rather stiff, please get in touch. In many ways you have most to gain from yoga. I'll make sure that you feel comfortable in your class and that you enjoy and benefit from the sessions.


Size of the Classes

I take 12 students on the register for each class. The average attendance at any one class is around 8 -10 students. Because my classes are relatively small I am able to give each student the individual attention that they deserve.

FEES

You pay £8.00 for your first trial class. If you decide to join you pay £48 for a block of six classes and continue to buy blocks of six for as long as you continue to be a member of the class. Because of the relatively small venue and class numbers I am not able to operate on a pay-as you-attend basis. I regret that I don't roll over any missed sessions from one block of six to the next. I can however try to arrange for you to come at another time if you have to miss your regular slot, subject to availability.



If you have any questions or wish to enquire about availability please click here